Welcome to NDA
Welcome to the Nebraska Dental Association, Nebraska's leading advocate for oral health.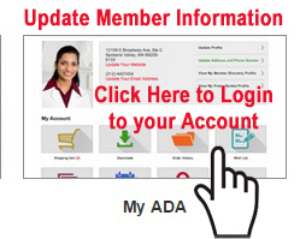 Workshop on Dental Medicaid Compliance and Auditing presented by the Nebraska Society of Pediatric Dentistry and NDA
Tuesday, September 22, 2015 from 8:00 AM to 5:00 PM (CDT) - Omaha, NE
Keynote Speaker 
Dr. Mouden is the sole dental officer in the Centers for Medicare and Medicaid Services (CMS), the nation's largest payer of health care.  As CMS Chief Dental Officer, he helps direct oral health policy for more than 80 million Americans covered by Medicaid, CHIP and Medicare.
Target Audience: All Nebraska dental Medicaid Providers and their team members and all other stakeholders in Dental Medicaid. 
Click Here for more information . . .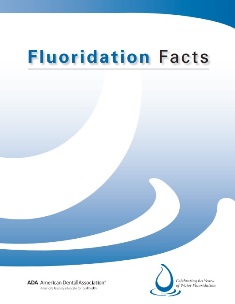 The Center for Disease Control and Prevention recenlty issued a report adjusting the amount of fluoridaiton added to public water supplies to 7 parts per billion.  The NDA welcomes this announcement by the Centers for Disease Control and Prevention that 73.9 percent of Americans who get their water from municipal systems now benefit from optimal fluoridation.  Community water fluoridation is a proven, safe measure to prevent dental decay, rates of which have dropped dramatically since its inception 67 years ago. More information is available in the Fluoridation Facts booklet

Thank you for attending the NDA's largest Annual Session ever!
792 total registrations:  448 dentists, 122 hygienists, 116 assistants, 65 office staff, 2 lab techs, 39 dental students. 
Thanks to our corporate sponsors
Gold Level Sponsors - Ameritas, Blue Cross Blue Shield of Nebraska, Danter Dental Lab, Patterson Dental
Exhibitor Welcome Party Sponsors – Dental Designs, Inc. and Henry Schein Dental
Coffee Sponsor – Delta Dental of Nebraska
Hospitality Hour Sponsor – Todd Stark with UBS Financial Services, Inc.
New Dentist Social – Dental Health Products, Inc. and Harold Diers & Company – door prizes – Oral Surgery Associates
Miscellaneous Sponsors – Nebraska Society of Orthodontists and Nebraska Association of Endodontists
2016 Annual Session - April 22-23