Insurance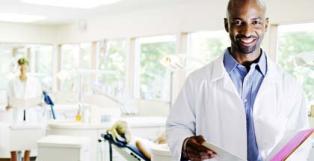 Dental insurance for individuals is not commonly offered because dental needs are highly predictable. Insurance, by definition, is designed to protect against "unpredictable loss."
For example, you would not pay premiums for your dental coverage if the premiums were more expensive than the cost of the dental treatment you need.
Some employers offer dental benefit plans, while others who don't may provide a way for you save on your expenses, such as a Cafeteria Plan or Health Savings Account. There are many who neither have a benefit plan nor the financial means to seek dental care, for which there are federal, state and community resources.
Benefit Plans
A dental benefit or insurance plan is a contract between you and an insurance company that, in most cases, is coordinated by your employer. The benefits company and your employer are responsible for negotiating the details of the plan. A dentist's office has no control over the contract or what coverage is offered within it.
Patients often are surprised to find that their insurance benefits do not cover all the treatment their dentist recommends. Dental insurance benefits for the most part have remained at the same level for more than two decades, leaving patients to pick up any added costs out-of-pocket. Make sure you understand the dentists' fees and your coverage.
Direct Reimbursement (DR)
DR programs reimburse patients a percentage of the dollar amount spent on dental care, regardless of treatment category. This method typically does not exclude coverage based on the type of treatment needed and allows the patients to go to the dentist of their choice. Through DR, employers of all sizes can provide a cost-effective, high-quality dental benefit plan for their employees. Learn more about Direct Reimbursement.
Preferred Provider Organizations (PPO)
PPO programs are plans under which contracting dentists agree to discount their fees as a financial incentive for patients to select their practices. If the patient's dentist of choice does not participate in the plan, the patient will have a reduction or complete loss of benefits.
Capitation Programs
Capitation programs (also called a dental health maintenance program) pay contracted dentists a fixed amount (usually on a monthly basis) per enrolled family or patient. In return, the dentists agree to provide specific types of treatment to the patients at no charge (for some treatments there may be a patient co-payment). The capitation premium that is paid may differ greatly from the amount the plan provides for the patient's actual dental care.
Usual, Customary and Reasonable (UCR)
UCR programs usually allow patients to go to the dentist of their choice. These plans pay a set percentage of the dentist's fee or the plan administrator's "reasonable" or "customary" fee limit—whichever is less. These limits are the result of a contract between the plan purchaser and the third-party payer. Although these limits are called "customary," they may or may not accurately reflect the fees that area dentists charge. There is wide fluctuation and lack of government regulation on how a plan determines the "customary" fee level.
Health Savings Accounts
A Health Savings Account (HSA) is a tax-advantaged medical savings account available to taxpayers in the US who are enrolled in a High Deductible Health Plan (HDHP).
You must be covered by a HDHP to be able to take advantage of HSAs. An HDHP generally costs less than what traditional health care coverage costs, so the money that you save on insurance can therefore be put into the Health Savings Account.
The funds contributed to the account are not subject to federal income tax at the time of deposit. Funds may be used to pay for qualified medical expenses at any time without federal tax liability. Withdrawals for non-medical expenses are treated very similarly to those in an IRA account in that they may provide tax advantages if taken after retirement age, and they incur penalties if taken earlier. These accounts are a component of consumer driven health care.
You own and you control the money in your HSA. Decisions on how to spend the money are made by you without relying on a third party or a health insurer. You will also decide what types of investments to make with the money in the account in order to make it grow. And, unlike a Cafeteria Plan, the money is your HSA rolls over from year-to-year and if you leave your place of employment, your funds can be taken with you.