2010 Special Smiles - Special Olympics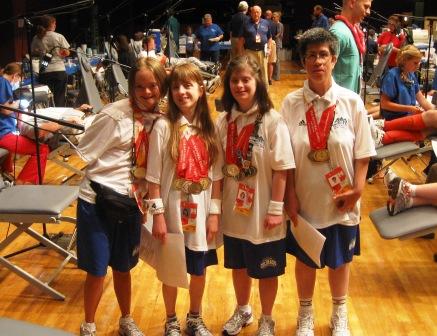 Thank you to everyone who helped out with the National Special Olympics held in Lincoln, Nebraska, July 19 through July 23, 2010. This was an exciting week in Lincoln, with thousands of special athletes, their families, caregivers, coaches, celebrities, etc. attending.
Special Smiles Numbers:
Athletes receiving a dental screening: 977
% of athletes with:
untreated tooth decay- 21.6%
diseases of the gums - 38.3%
missing teeth - 28.4%
oral pain - 11.5%
Athletes receiving treatment at the dental clinic: 416
Value of dental services provided:
$104,727
Thank you to all
who volunteered!