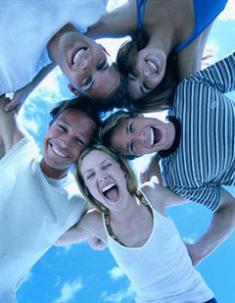 The NDA and ADA do not provide specific answers to individual questions about dental problems, conditions, diagnoses, treatments or proposed treatments, fees, or requests for research.
However, through the links provided below, you can learn more about common dental problems or what you might expect with various treatments to aid in your understanding and help you to be an advocate for your oral health.
MouthHealthy, a website created by the American Dental Association just for you. Your mouth health is an important part of your overall health, and we hope that you and your whole family will find MouthHealthy informative, fun and easy to use. Health information changes all the time and this website will too. Please check back often to find answers to all your dental-related questions so we can help you be Mouth Healthy for Life.

Many of Nebraska's Public Health Departments or community health clinics offer some level of dental service. The level of services are described and linked on this page.

Specialty Organizations

The American Dental Association officially recognizes nine dental specialties. These are: Dental Public Health, Endodontics, Oral and Maxillofacial Pathology, Oral and Maxillofacial Radiology, Oral and Maxillofacial Surgery, Orthodontics and Dentofacial Orthopedics, Pediatric Dentistry, Periodontics and Prosthodontics.

There are national organizations for these specialties, which have patient information specifically for that specialty area.